This is what 5,000,000 ISO in complete darkness looks like on SPI's new cine-camera
It's widely known that if you want amazing low-light performance, nothing in the photography world touches cinema cameras for low noise at high ISO's.
Case in point US company SPi Infrared, who have developed a camera so sensitive to light it can pick up laser pointers' light beams. The digital X27 ColorVision reconnaissance LLL (Low Light Level) true Color night vision CMOS sensor is a technological breakthrough in night-vision technology. It utilizes specialty algorithms that allow the sensor to see in extreme low-light environments traditionally unseen before.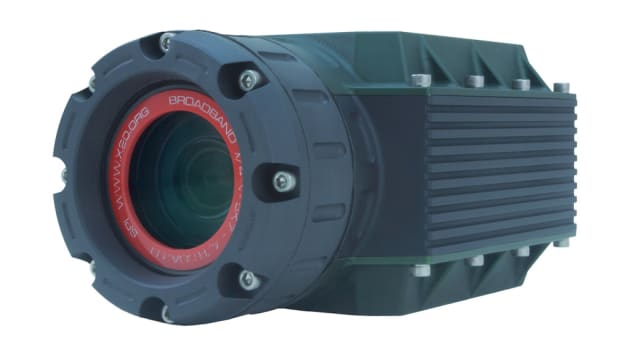 The X27 is a 10 megapixel fully-digital solid-state system. It features an incredible 5 million-equivalent ISO rating and its low noise and high sensitivity is accompanied by 1920 x 1080 HD resolution at up to 60 FPS (optional 120 FPS).

The rugged design would indicate that the X27 is designed with military use in mind. However, Starlight cameras have been used increasingly in documentaries and wildlife. It comes with a 32 mm lens, but you have the option of adding 22mm, 37mm, 60mm, 88mm, 152mm to your kit.
See SPi for more info.
Watch it in action here: