The world's first variable graduated ND filter has been announced
Aurora Aperture have announced an entirely new filter that combines two Neutral Density (ND) types into one slick looking package.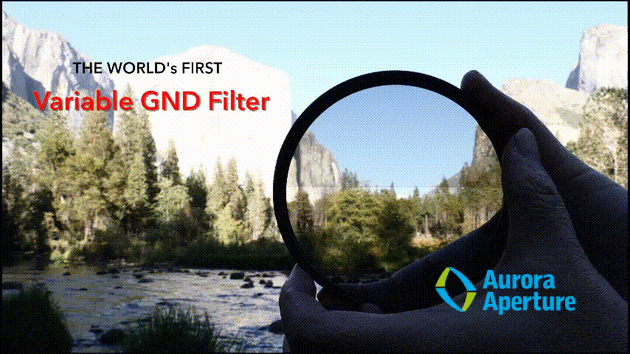 The Aurora PowerGXND combines a variable ND and a graduated ND, which the company says is the world's first variable hard transition graduated neutral density filter with continuously variable range of up to 5 stops (ND 0 - 1.5).
The new filter presents a pretty viable alternative to 'fixed value' ND filters like the popular Lee and NiSi filters that only come in single stop values with no fractional values between stops, and could in theory, replace the need for multiple NDs in your camera bag.
The filters will come in large (105mm), medium (82mm), and small (62mm) sizes, and can be mounted to your lens with Aurora's own proprietary adaptor or with a square filter holder adaptor that appears to match most of the common square filter holders in size.
The filters also feature multi-layer nano coatings to repel water, oil and dust, and a direct reading scale to dial in the level of graduation desired.
Aurora is seeking funding through Kickstarter, starting at $95US for the 62mm 'slim' kit to $340 for the 105mm w/ 130mm holder kit.
You can see it in action here: