Review: ASUS PA329Q proart monitor
The first thing you'll notice about ASUS' new PA329Q PROART series monitor is its size. I have a 32'' TV at home and to think you can now get a 4K ultra HD monitor the same size for around $2,000 is remarkable considering just how expensive technology like this was only a few years ago.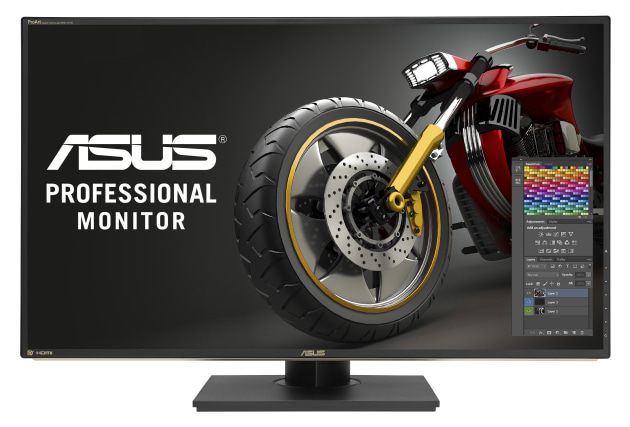 ASUS' flagship-monitor is aimed at professional users working in graphic design, photo and video editing, and although you may not necessarily fit this demographic, its relatively easy to get used to working with such a powerful tool. As you would expect, viewing a native 4K resolution of 3840 x 2160, means images retain amazing detail, helped by the fact the PA329Q displays 99.5% of Adobe RGB and 100% of sRGB. If you need to work in meticulous detail, this is for you.

Even if you're stepping into the world of high-end photo editing monitors for the first time, the PA329Q is easy to set up. Inside the box you'll find a factory calibration data sheet for both sRGB and Adobe RGB modes. These are fixed in the picture menu and provide an easy way to simply plug and play your desired colour spec without any additional adjustment.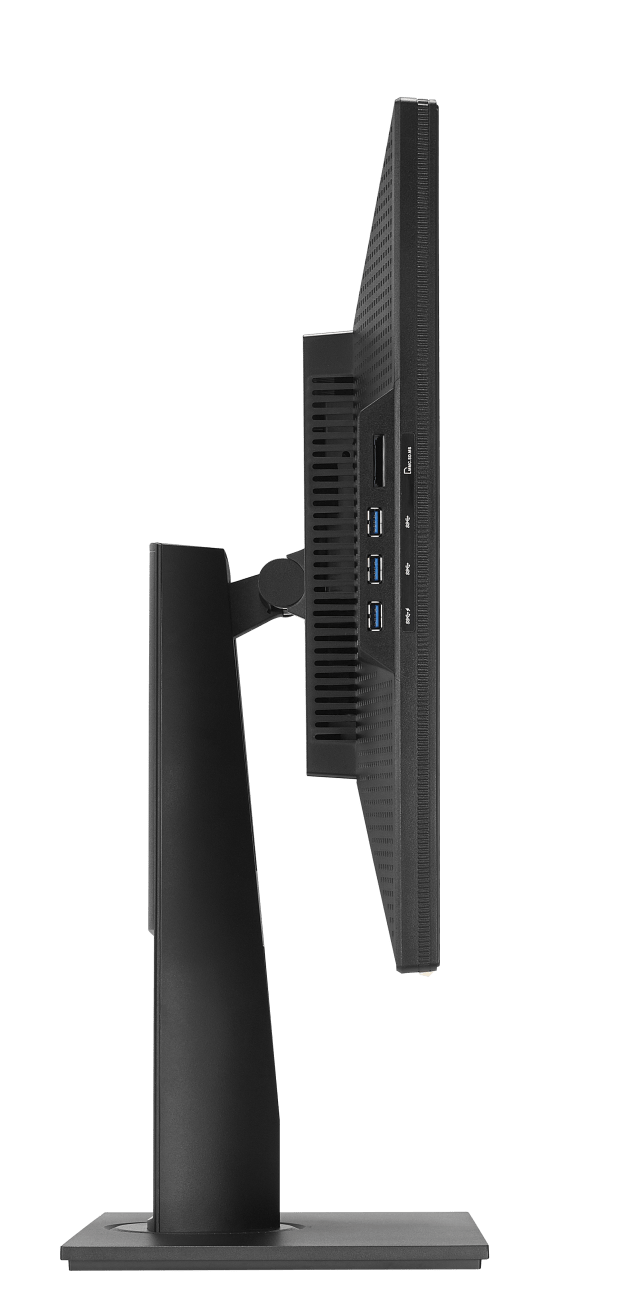 The factory calibration sheet is individual to each sample and shows data for both sRGB and Adobe RGB color gamuts along with gamma, grayscale and uniformity test results. The monitor is also compatible with common hardware calibrators such as X-rite i1 Display Pro and Datacolor Spyder 5 series, and also comes with the ability to save color parameter profiles directly to the monitor itself.

As you might expect a plethora of connections are included on the back panel: four HDMI 2.0 ports, a DisplayPort, Mini DisplayPort, five USB 3.0ports, a USB 3.0 upstream port, standard 3.5mm audio jack, and a memory card reader. The four HDMI 2.0 inputs allow the monitor to accept 3840x2160 signals at 60Hz – meaning users could in theory run four simultaneous 4K UHD video streams.
My lowly desktop computer shuddered at the thought, but it's brilliant to see a monitor so future-proofed with ports. Speaking to the ASUS product manager for Australia, the company sees a product like this as being something that will easily outlast the lifespan of your PC.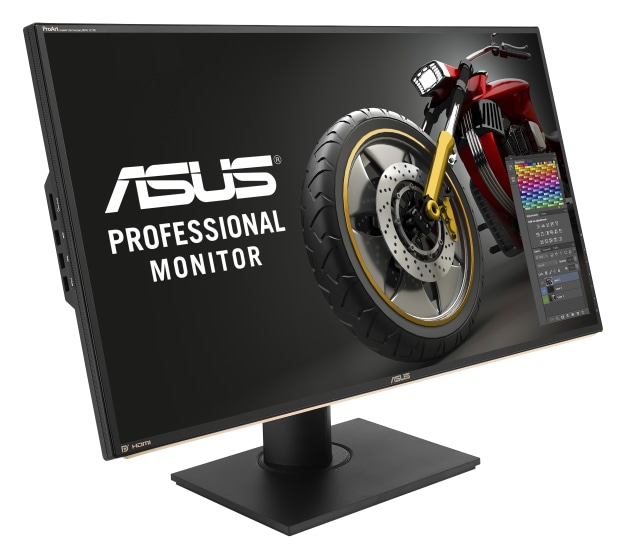 When it did come time to calibrate the monitor, I was surprised to find the PA329Q lacks certain professional calibration features like uniformity compensation and six-axis colour control in all its eight preset picture modes. It's an unusual move as there are instances where a slight adjustment of one of the 'closed off' settings would have been appreciated; brightness and gamma correction being the main ones.

This became more significant once our testing confirmed the brightness uniformity was not entirely accurate on the monitor out of the box, however the necessary adjustments to uniformity could only be made in 'standard' and 'scenery' modes.

As the PA329Q offers such amazing coverage of the Adobe RGB and sRGB spectrums, and with most photographers working in these colour spaces, it's a shame that these modes don't offer more calibration options. It's worth noting I found darkroom mode a good compromise as certain issues such as colours being too warm or grayscale lacking in depth can be calibrated here, and an advanced settings menu opens the six-axis selector for hue and saturation in this mode.

However once setup correctly, the PA329Q was a delight to use – displaying vivid colours with real punch. If you're looking to step into the world of high-end image monitors, the ASUS PA329Q is certainly worth consideration, especially so if you plan to use it for both video and graphic design. ❂
The wrap-up
Handling ★ ★ ★ ★
The stand offers particularly generous adjustments, able to move through 60 to 200mm in height and tilt at -5 to +20 degrees. It can also rotate fully through 90 degrees for a portrait view.
Features ★ ★ ★
Offering amazing colour depth thanks to it's ability to display nearly the full Adobe RGB and sGB gamut, the PA329Q is perfect for photographers, and is fast enough for gaming use too. It is a shame the preset picture modes don't allow a little more adjustment however.
Image quality ★ ★ ★ ★
Very impressive. If you're seeking accurate colours and incredible detail, you won't be disappointed.
Value for money ★ ★ ★ ★
Priced fairly, the cost is very reasonable for the specs and functionality of this 32' monitor. ASUS offer a three-year warranty that covers dead pixels as well.
Final word
Although it is aimed at professional users, you don't have to spend much over lower level monitors to get yourself a true, high-end professional tool in the PA329Q.
Specs
Display Type:
LED-backlit LCD monitor / TFT active matrix
Aspect Ratio:
Widescreen - 16:9
Native Resolution:
4K 3840 x 2160 (DisplayPort: 60 Hz, HDMI: 60 Hz)
Contrast Ratio:
1000:1 / 100000000:1 (dynamic)
Color Support:
1.074 billion colors (10-bit)
Dimensions (WxDxH):
28.9 in x 9.4 in x 24.2 in - with stand
Horizontal Viewing Angle:
178
Vertical Viewing Angle:
178
Pixel Pitch:
0.1845 mm
Panel Type:
IPS
Brightness:
350 cd/m²
Screen Coating:
Anti-glare
Horizontal Refresh Rate:
30 - 135 kHz
Backlight Technology:
WLED
Vertical Refresh Rate:
24 - 76 Hz