DJI launch Mavic 2 Enterprise edition
After first releasing not one, but two Mavic 2 drones, DJI have now diversified their drone offering even further with the release of the new Mavic 2 Enterprise. 
The Enterprise shares much in common with the other Mavic 2 drones, including the same sensor and 3-axis gimbal, but is designed for more practical aerial video uses, including firefighting, emergency response, law enforcement, and infrastructure inspections. It features 2x optical and 3x digital zoom.
Where it does differ from its siblings is in accessories. The Mavic 2 Enterprise comes with self-heating batteries designed to work in temperatures as low as -10°C, and a number of other accessories including: 
M2E Spotlight – A dual spotlight with a brightness of 2,400 lumens aids operators in carrying out missions in dark or low-light areas. Spotlight is ideal for search and rescue as well as inspection applications. 
M2E Speaker – A loudspeaker with a maximum projection of 100 decibels (1-meter distance) lets pilots play up to 10 custom voice recordings on demand, providing a communications channel to nearby individuals that can be critical during lifesaving emergency operations. 
M2E Beacon – Designed to meet U.S. Federal Aviation Administration (FAA) Night Waiver standards, the M2E Beacon features a bright flashing strobe visible three miles away. This helps pilots carry out missions in low-light conditions or at night much more safely, and provides additional airspace awareness for operators of nearby drones and traditional aircraft.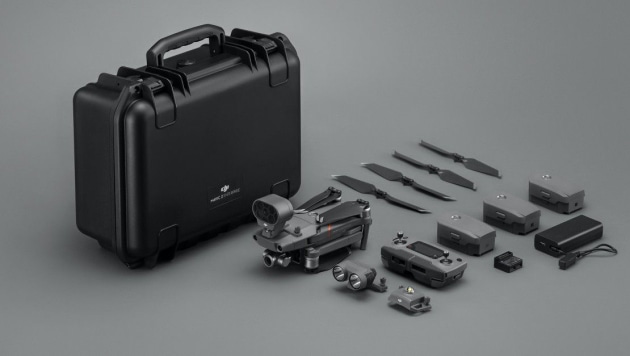 The drone also features enhanced security, designed to protect the integrity of photos, videos, flight logs and other data generated during sensitive flights.

There's 24 GB of onboard data storage and password protection, which requires users to enter their password each time they activate the drone, link the remote controller with the drone, and access the drone's onboard storage. This provides secure access to the drone and its onboard data storage, while protecting that data even if the drone is physically compromised.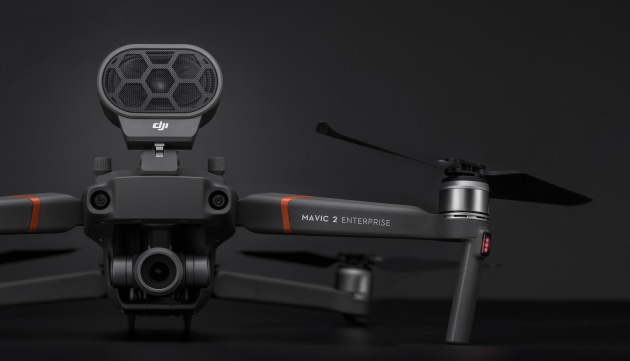 A new GPS timestamping feature encodes the time, date, and location of every recorded image, aiding in pilot accountability and ensuring that data captured by the drone can be trusted and used in situations from reviewing critical infrastructure inspections to potential legal proceedings. 
Price and Availability

 
The Australia RRP, which includes an aircraft, a remote controller, one battery, all three mountable accessories and a protector case with flight tools, is $3,299 AUD. A Fly More Kit which includes two batteries, one battery charging hub, one car charger, one USB connector, one soft case and two propellers is also available to users for $709 AUD. 
More information on all the new features and capabilities can be found here. 

Get more stories like this delivered 
to your inbox each week. Sign up here.