You can now buy a Magnum photos x Macallan whisky special edition
Yes you heard it here, the famous Scotch whisky distillery The Macallan, who most recently made the news for causing a road closure as a result of releasing a limited edition bottle of whisky, have released another limited edition bottle of whisky - but this time they've done it with iconic photography cooperative Magnum photos.
The Macallan has been releasing limited edition whiskys as part of a Masters of Photography series, and the new Magnum collaboration their seventh limited edition release. Previous photographers honored with their own edition include Rankin, Albert Watson, Annie Leibovitz, Elliot Erwitt, Mario Testino, and Steven Klein.
According to Macallan, the whisky has been made from eight unique casks, "all differing in character, to reflect the photography style of each of the Magnum photographers and to represent Magnum itself."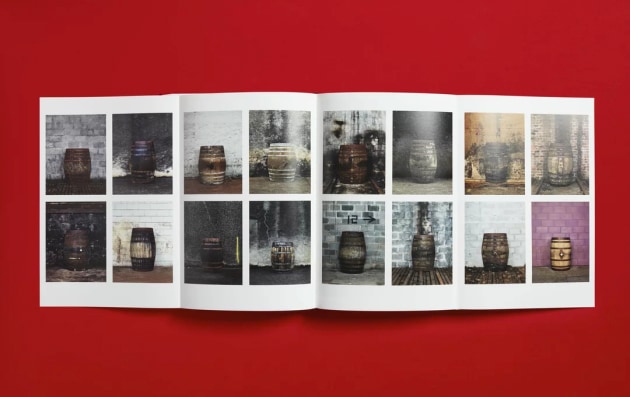 Each pack comes with six 11×14-inch signed prints captured by six Magnum photographers — Steve McCurry, Martin Parr, Paolo Pellegrin, Mark Power, Gueorgui Pinkhassov and Alec Soth, all captured in and around The Macallan distillery, and a book featuring work by the six.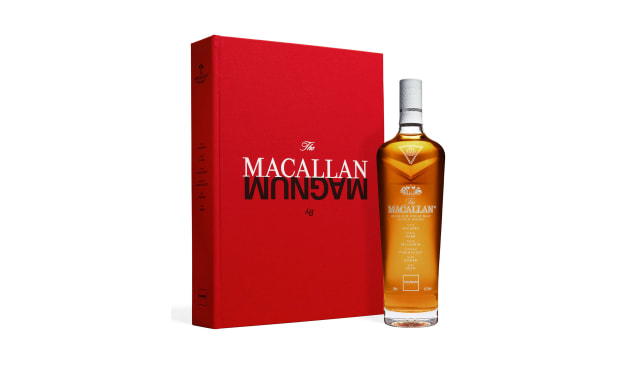 According to Petapixel, Macallan's description for each of the eight casks are as follows:
A spicy gingered cask reflects McCurry's bold and brave style.
A cask of age where oak influence prevails over individual characteristics symbolizes Parr's oblique view of the world.
A classic cask with an intense black cherry note complements Pellegrin's forceful black and white pictures.
Two casks reflect Power's photography which captures the familiar, but from an often obscure point of view.
An ex-European red wine cask imparting a rich mahogany red color represents Pinkhassov's contrasting and brightly colored work.
A first fill American barrel with its delicate citrus notes captures Soth's heritage and spirit of adventure.
The final cask is an intensely sweet yet classic Macallan with edge and depth, bringing the whole creation together and representing the imagination and brilliance of Magnum.
If you fancy getting your hands on one, you'll need to be quick. Sales will start this month with a price tag of $US 3,500, with just 2,000 to be released - so one to save for a special occasion perhaps. You can find out more here.