November monthly photo comp: the wrap-up
Ahh, street photography - the most broad and probably most challenging of all the photographic genres. There's a limitless subject matter and better still, the opportunities are all around us. It's really no wonder that photographers like Henri Cartier-Bresson spent a lifetime hunting for the decisive moment.
This month we saw more than 800 entries in the free monthly comp which we were able to whittle down to just 26 in our shortlist.
Our guest judge this month, street photographer and iPhone photography legend Douwe Djikstra, chose Michael Mercado's 'Ride or Walk' as our winner.
Michael Mercado's mesmerising black and white capture intrigued me from the moment I saw it. You voted overwhelmingly for this image and it will have to be my favorite as well. The scene plays with your head a bit. The maker created an almost surreal world by simply but very effectively flipping the image. By deciding to process in mono its effect is even greater, the viewer is more focused on the shapes rather than be distracted by the colour. Plus great light on the day created beautiful contrast and dramatic shadows. Cracker of an image Michael. Congrats!
Michael has won $250 courtesy of our good friends at Eizo. And in only the second time ever in running our monthly comps, Michael was the winner of our people's choice prize too, bagging 146 likes.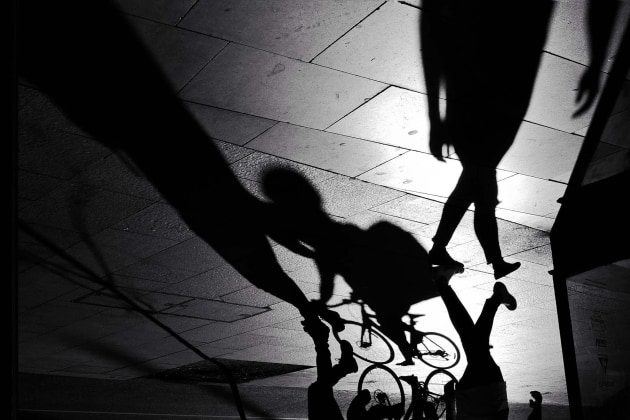 You can see the full list of shortlisted images over on our facebook page, and if you fancy entering our January comp, the theme is 'wildlife' and you can enter here.