World's oldest surviving Nikon sells at auction
The world's oldest surviving Nikon camera has sold for a staggering 384,000 Euros at an auction in Austria, more than twice a pre-auction estimate. Nikon One - which was actually the third actual camera built by the famous Japanese company - is the oldest example thought still to survive, and dates from 1948.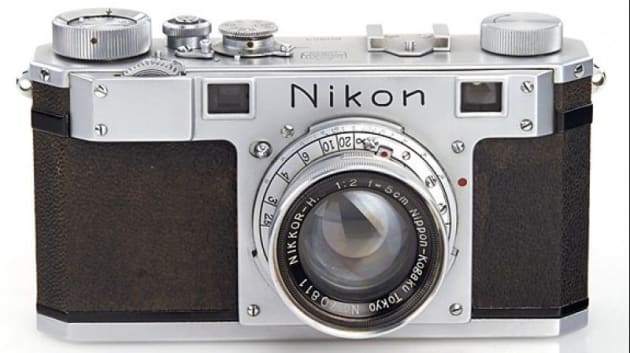 Nikon began manufacturing its first cameras in 1948, starting with the One, of which less than a thousand were made. The camera is an interchangeable-lens rangefinder, and the lens included was the 11th Nikon ever made, tidily collapsing back into the body. The camera as auctioned came complete with a double-strap leather case.
The rangefinder used a non-standard film size that limited its appeal, something Nikon fixed in following models. Engraved on the bottom of the camera was "Made in occupied Japan," a rather chilling reminder of the times in which it was made.
The sale took place at the WestLicht Photographica auction that brought together a collection of over 600 antique cameras, lenses and photography accessories.