Tasmania Creative Week with Australian Photography and World Photo Adventures: 27 April to 1 May 2022
SPONSORED
The 5-day workshop will run from 27 April to 1 May 2022, and whether you're new to photography or more advanced, this workshop is designed to help you take your photography – and your photo editing –to the next level.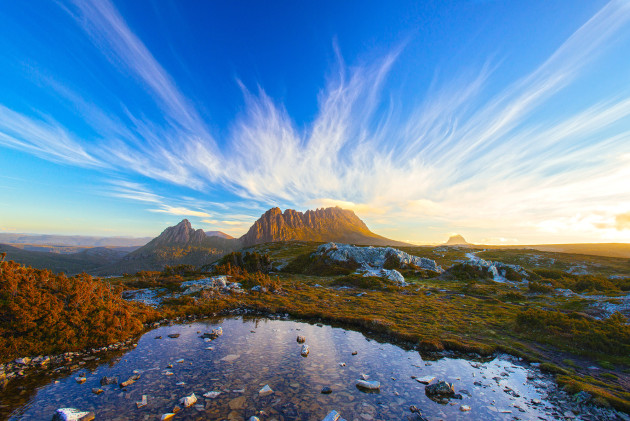 WHERE WILL IT BE HELD?
Join our specially organised team of photographers for five days of stunning landscapes, nature and creative opportunities in one of the world's great landscape and nature locations. The Cradle Mountain region is an outstanding place to learn photography and fine tune the skills you already posess.
Note that you can use your own transport or we will organise share transport, return Launceston.
WHAT IS CREATIVE WEEK ABOUT?
Creative Week is different to World Photo Adventures' other tours in that we are based at one stunning location and offer a few days to target key facets of photography. You will have quality time to explore landscape and wildlife photography with a range of field workshops planned to help you capture the best photos from around the area. We also spend time helping you process your images in Lightroom with one-on-one help from our professional photo guides.
To ensure you can make the most of the experience, group sizes are limited to a ratio of five photographers to one tutor. This means you'll have access to personalised feedback during shoots and afterwards when you're editing your images.
DAY 1 – LAUNCESTON TO CRADLE MOUNTAIN (27 APRIL) 
We depart Launceston this morning at about 8am and drive west to the wild's of Cradle Mountain. We head out to your first shoot at 3pm to capture the lovely late light. A chance for great images and for your professional photo guides will help you in the field with the best techniques. We include our first group dinner tonight.
Lodge accommodation – (D)
DAYS 2, 3 & 4 – CRADLE MOUNTAIN (28, 29 & 30 APRIL 2022)
We have three magical full days to explore this fascinating wilderness location! We shoot early and late near and around Dove Lake and other locations. But this region is not just landscapes, it also offers outstanding wildlife opportunities. Our team of guides will work hard to offer you a range of shooting options. We'll target waterfalls, rainforest, wombats, birds, wallabies and some fun creative shoots. There will also be sessions to mix in some theory and some tips to help you get more out of your images in post production.
DAY 5 – CRADLE MOUNTAIN TO LAUNCESTON
Morning shoot as time allows. We return for a final look at everyone's favourite 10 images from the week. You will be amazed at the diversity! Workshop finishes at 10am.
You can find out more about the Tasmania Creative Week here, or email julia@worldadventures.com.au for more information.