Queensland Creative Week with Australian Photography and World Photo Adventures: November 13-17 2022
SPONSORED
Join Australian Photography editor Mike O'Connor and TV presenter and professional photographer Darran Leal from World Photo Adventures for a creative photography workshop in Queensland's beautiful Lamington National Park, from November 13-17, 2022.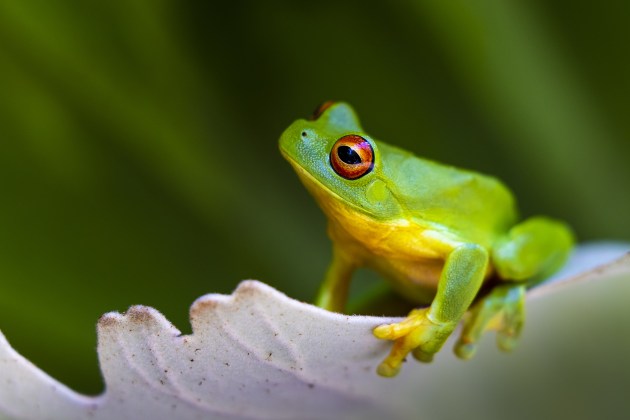 This will be AP and WPA's second time visiting Lamington after a sold out trip in 2017, and this is a location we all truly love - it offers so much to photographers, and especially if you like to shoot wildlife and landscapes.
Whether you're new to photography or more advanced, this workshop is designed to help you take your photography – and your photo editing –to the next level.
WHAT IS CREATIVE WEEK ABOUT?
Creative Week is different to World Photo Adventures' other tours in that we are based at one stunning location and offer a few days to target key facets of photography. You will have quality time to explore landscape and wildlife photography with a range of field workshops planned to help you capture the best photos from around the area.
We also spend time helping you process your images in Lightroom with one-on-one help from our professional photo guides
To ensure you can make the most of the experience, group sizes are limited to a ratio of five photographers to one tutor. This means you'll have access to personalised feedback during shoots and afterwards when you're editing your images.
PHOTO WORKSHOP – WHAT'S INCLUDED?
We include 4 nights accommodation at O'Reilly's Rainforest Retreat – world class photo tuition, plus all meals as per itinerary. We limit the group size to 5/6 photographers per tutor.
To start the trip, you can fly into the Gold Coast or Brisbane, and from there you'll just need to get yourself to and from the start and finish points. WPA is happy to help you with the best transport options as WPA doesn't include transport to and from the mountain. However Julia at WPA is happy to help with suggestions from hire cars to the mountain bus service, or linking up with another photographer to car pool if needed.
You can find out more about the trip here.