Video: This is what happens when you point your camera at the sun
You may have heard a partial or total solar eclipse will be happening in the US tomorrow night, with many keen photographers gearing up to shoot the rare spectacle.
You may have also heard that pointing your camera at the sun is a sure-fire way to damage your camera's sensor. So what does happen if go ahead and point your camera directly at the sun?
The team at Every Photo Store in Dubuque, Iowa, decided to do a test to see what unprotected solar photography can do to a camera. They mounted a Canon 350D to a $10,000 Canon 400mm f/2.8 IS II lens, pointed it up at the sun, and filmed the results.
With the mirror down (and without even shooting a single photo),the sensor immediately began smoking and the mirror mechanism soon had issues opening and closing.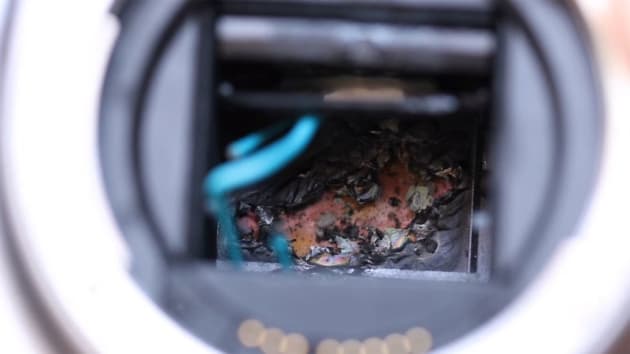 Next, the mirror was locked up using a paper clip to show what happens when the shutter and sensor are exposed to the midday sun for a long exposure.
"We made this video to make people aware of the damage they can cause to their camera by pointing it at the sun without a solar filter," Every Photo Store told PetaPixel. "We burned through the shutter and sensor in a matter of minutes!"