Video: The story behind one of the most famous photos of all time
It's an image that all of us have seen before. A captivating black and white shot of a mother unsure, cradling her face and staring off into the distance.
A new video has been released by YouTube channel Today I Found Out and details the story of the 'Migrant Mother'.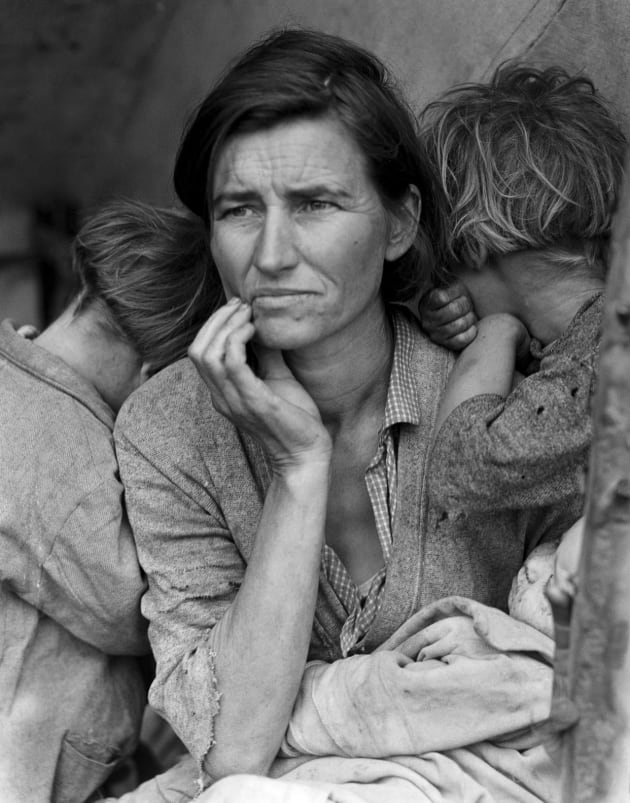 Dorothea Lange's 'Migrant Mother' was shot in 1936 during the Great Depression which dislocated over 2.5 million people in the United States. Lange was working for the Farm Security Administration and observing the mass upheaval of workers in San Joaquin Valley, California.

The mother and farm hand was Florence Owens Thompson, an itinerant travelling with her five children desperate for work. Taken across the country from Oklahoma to San Joaquin, Thompson's path crossed with Lange who noticed the striking image while driving past.

Lange pulled over introduced herself and shot what we now know as 'Migrant Mother'. The image quickly became representative of the country's discontent and disillusionment, circulating through the media. It's now a classic image, one that communicates the power and possibility of photography.

You can see the video below.