TIME's latest cover is made up of a photo of 958 drones
TIME magazine's latest issue in the US features one of the coolest covers we've seen in ages - 958 illuminated, hovering drones recreating the iconic TIME logo and red border.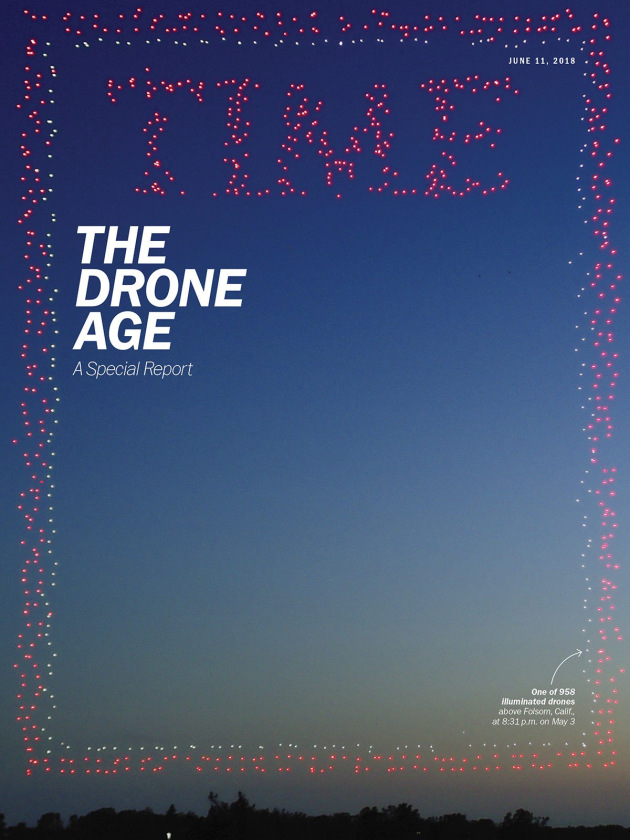 Inside the issue is a special feature on the rise of drone technology in modern society. To create the image, TIME partnered with Intel's Drone Light Show (The same team that worked with Vivid Sydney in 2016) and Astraeus Aerial Cinema Systems to fly and then capture the 958 drones above Folsom, California. 
The project was one of the biggest drone shows ever created in the US, measuring some 100 metres tall. 
The resulting image that made the cover was actually a still from video footage catured by the Astraeus drone. You can watch a video of the making of the cover below, along with a flythrough by the Astraeus drone too.
You can read the TIME report on drones here.