This guy found a vintage bazooka lens for €15
Digging around at a yard sale in Paris, Mathieu Stern found himself something rather unique.
The French photographer and keen youtuber managed to uncover a Novoflex 600mm f/8, or as he calls it, a "bazooka lens." This relic is far from an ordinary telephoto, at least not when it comes to design.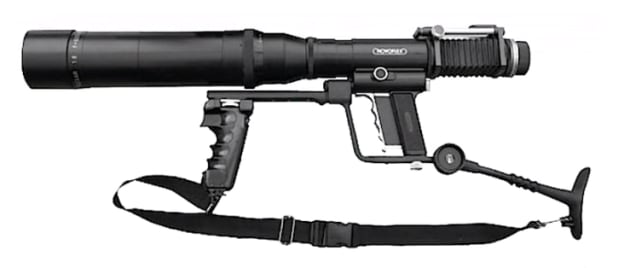 The Novoflex 600mm isn't particularly fast, shooting at f8 at it's narrowest aperture, and it features 22 blades. It was introduced in 1955 and made in Germany, and the concept was to control the focus with a pistol grip. Since it's a long lens, it was mainly used for wildlife and sports. Most remaining examples are painted yellow so to help minimise any confusion - in case you were wondering what it looks like.
The lens was disassembled in a box, however Stern knew he had something of value as the usual price is around $500-$600 on eBay.
With the current climate in France we can only imagine the reaction a photographer would get using such a lens, so somewhat wisely Stern paid a visit to a rural part of nearby Angers to try out his new toy. 
You can see a video Stern made about the find below, and see more of his work at his website.