The winning images from Nat Geo Nature Photographer of the Year 2017
The Grand Prize and Nature Photographer of the Year title went to Jayaprakash Joghee Bojan of Singapore, who captured an orangutan crossing a river in Indonesia's Tanjung Puting National Park.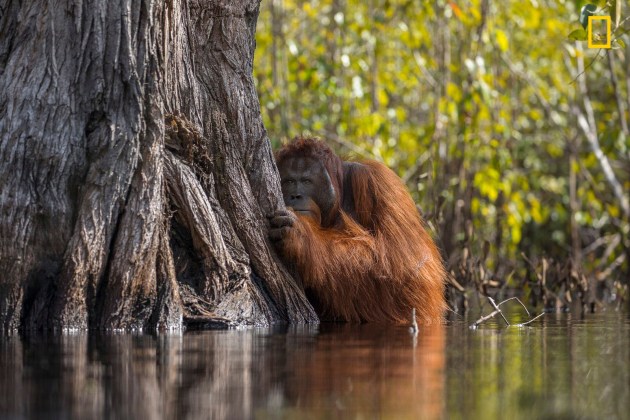 More than 11,000 entries were received this year, with Bojan bagging $10,000 in prize money, in addition to his image being included in an upcoming issue of National Geographic.
Speaking about the shot, he said to Nat Geo:
Honestly, sometimes you just go blind when things like this happen. You're so caught up. You really don't know what's happening. You don't feel the pain, you don't feel the mosquito bites, you don't feel the cold, because your mind is completely lost in what's happening in front of you.
Sydney's Todd Kennedy, the winner of the Travel category in our 2016 Photographer of the Year competition, was the first place winner in the aerials category with a drone shot of Mona Vale pool, while Stanwell Park's Matthew Smith was a People's Choice winner.
You can see all the winners and runners-up below and on the National Geographic Nature Photographer of the Year website.
Aerials
1st place
2nd place
3rd place
Honourable mention
People's choice
Landscapes
1st place
2nd place
3rd place
Honourable mention
People's choice
Underwater
1st place
2nd place
3rd place
Honourable mention
People's choice
Wildlife
2nd place
3rd place
Honourable mention
People's choice