Photographer produces stunning butterfly inspired artwork
New York based photoartist Anya Anti has an amazing talent for capturing images with a dark and moody feel.
In this time-lapse of her latest photo editing session, she's shared how she produced a self portrait inspired by the term 'butterflies in your stomach'.
The behind-the-scenes reveals she first captured an image of a skeleton with butterflies stuck around its 'stomach', in the space under the rib cage, as well as a photo of herself in front of the camera wearing a skin coloured top.

She was then was able to merge the two images together through a series of clever masking edits in a big three and a half hour Photoshop session.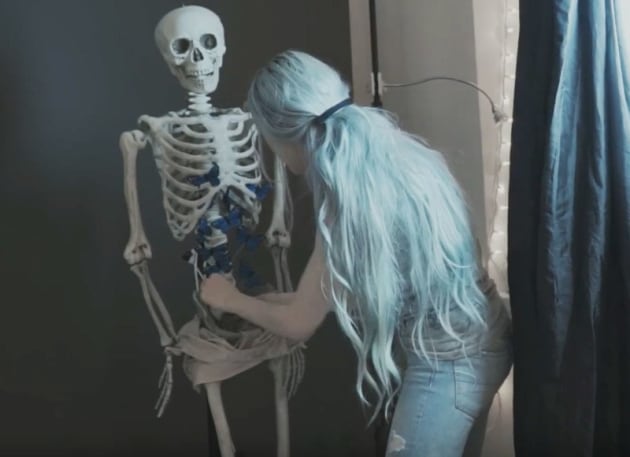 "[It] is an anxious and nervous feeling inside your stomach," Anti told Petapixel. "This image is metaphor of dealing with stress, anxiety and releasing my inner bugs. I've had issues with dark thoughts and depression for the past couple of years and this image represents my attempt to reconsider my life and to be reborn into a new person."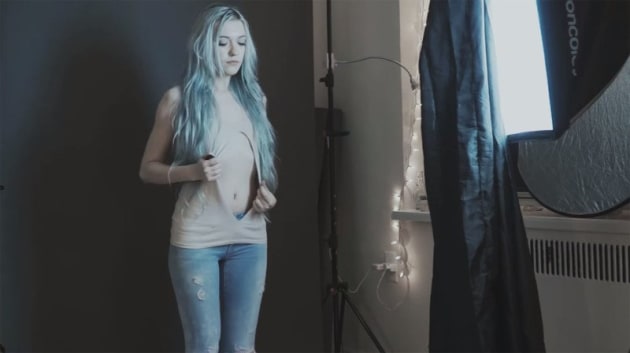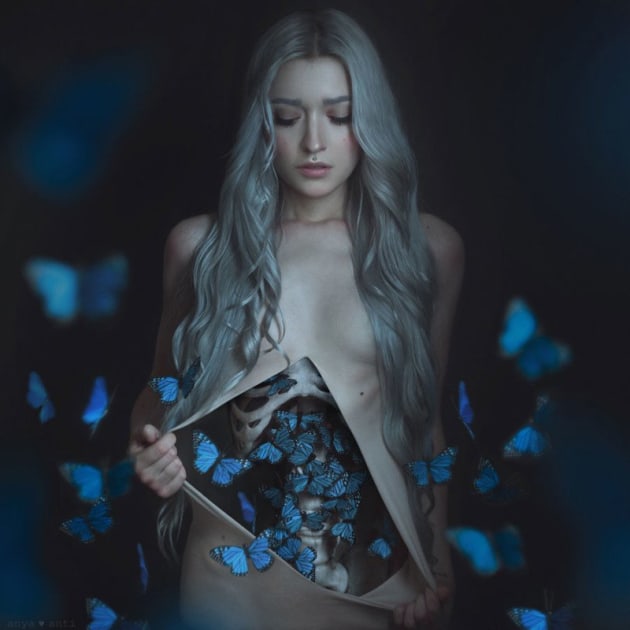 A huge thanks to the brilliant Anya Anti for letting us share these images. You can see more of Anya's work on her website, Facebook, and Instagram.