Photographer hikes 14 hours with couple to take their gorgeous wedding photos
Photographer Priscilla Valentina has gone above the call of duty for a lucky couple seeking some unique wedding images.
Hauling her camera gear for 14 hours on a hike to Trolltunga in Norway, Valentina captured these captivating photos of the pair below.
Trolltunga or the 'Troll's Tongue' is a famous rock formation in Norway that's long been a popular destination for keen outdoor photographers. To get there in time for the shoot, the group had to leave at 5:30am and hike all day, carrying 16kg of equipment including camera gear and wedding outfits, between them.  
Once they reached Trolltunga they began setting up, with the bride and groom preparing their clothes in a tent and Valentina setting up her gear.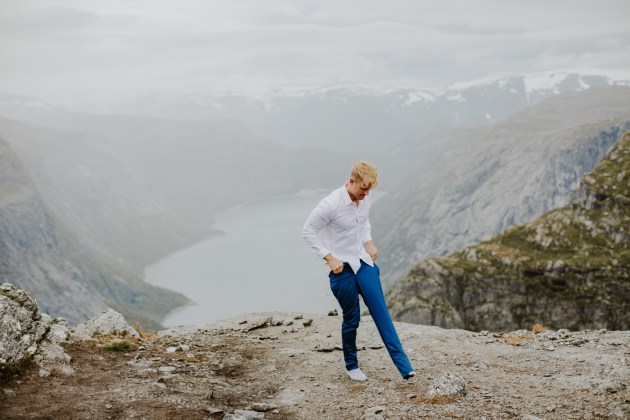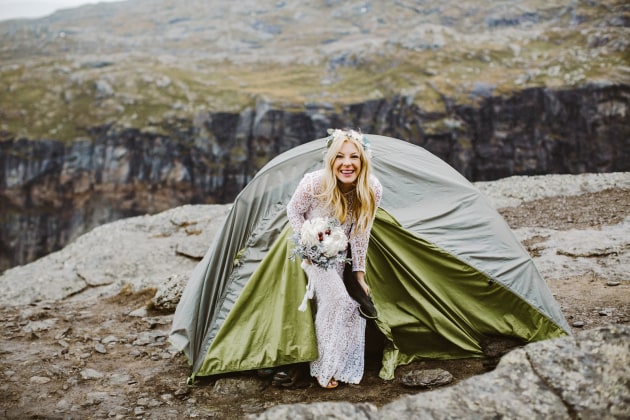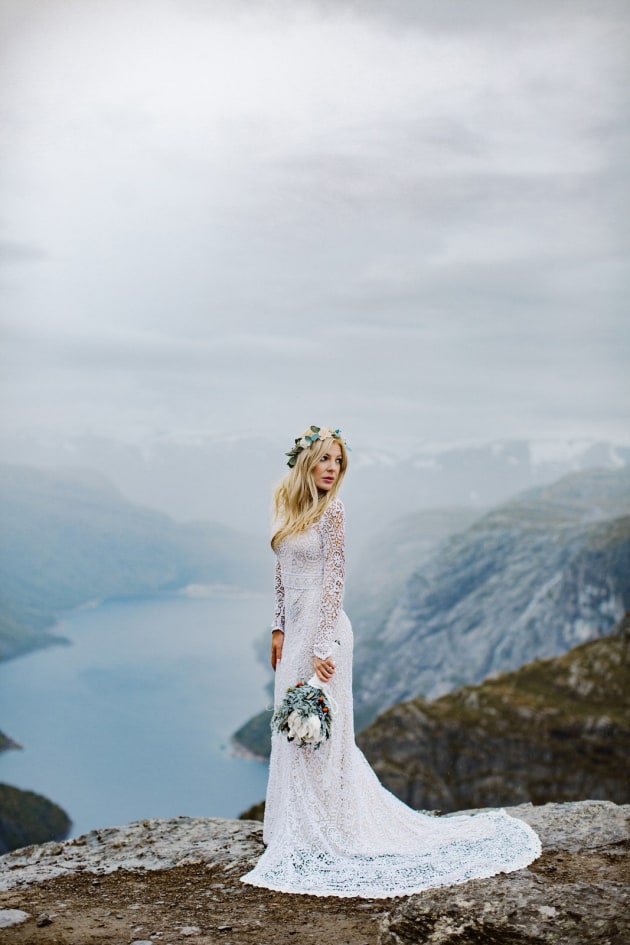 And while the hike was intense, Valentina says that the sight was probably "the most epic view on Earth".
You can see more of Priscilla Valentina's work here. These images were published with pemission.