Optical illusions promote pet adoption
Based in Mumbai, photographer Amol Jadhav and art director/retoucher Pranav Bhide recently created a powerful photographic series for World For All Animal Care And Adoptions, an Indian pet adoption charity.
The ads are part of a campaign promoting pet adoption, with the tagline: "There's always room for more. Adopt."
Jadhav and Bhide, working for McCann Worldgroup India, Mumbai, produced the images with what appears to be a relatively simple setup - a very bright backlight and a small fill from the front. With a bit of post thrown in, the result is incredibly effective and shows both the people and the animal shapes in the final image.
Below are the three final ads.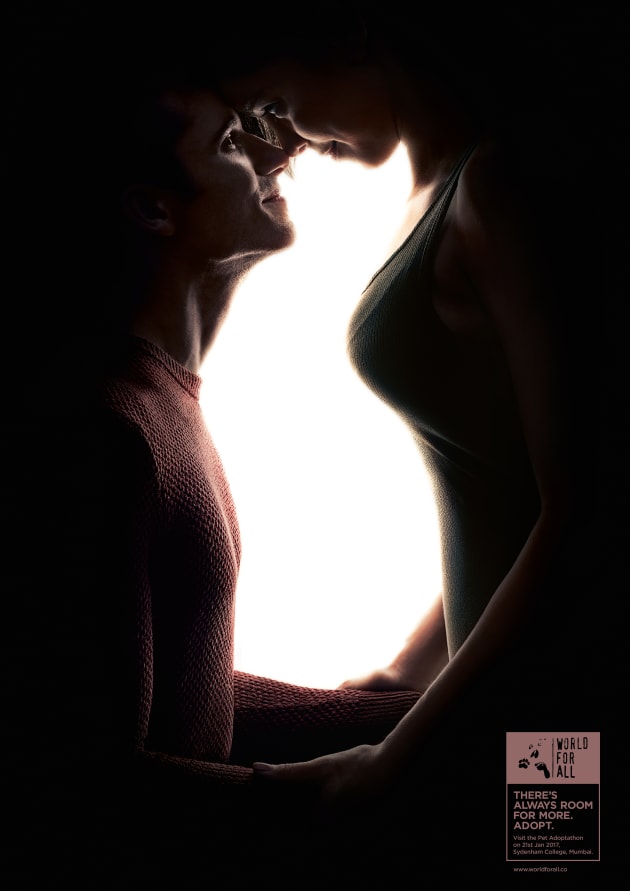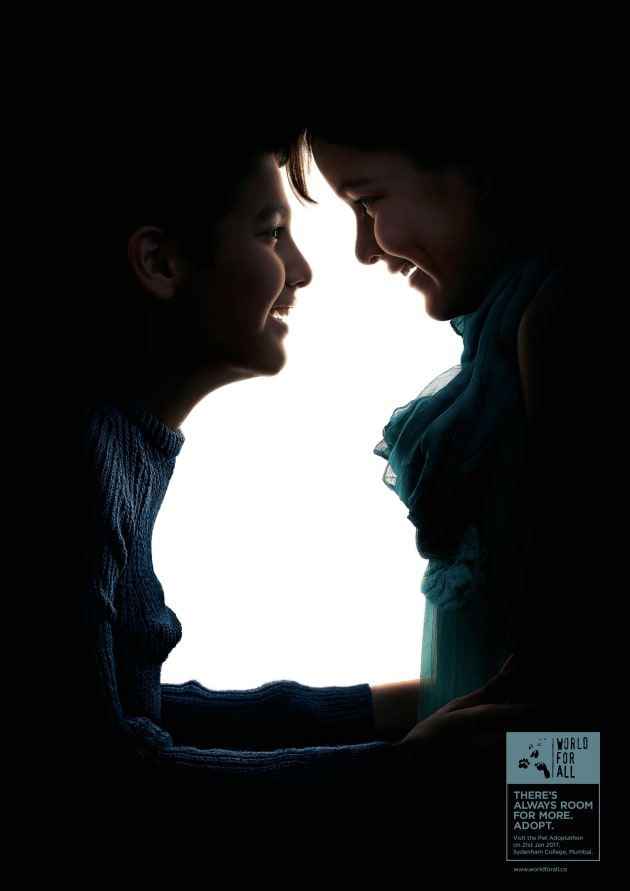 The message and images were used to promote a World For All Adoptathon in Mumbai. The event saw a 150% increase in foot traffic, and World For All was able to adopt out 42 previously-homeless animals in a single day. The series has also won a number of advertising awards, including a Lotus award at Adfest, Asia's largest advertising festival.
Have a look at the images in high res at Bhide's Behance profile here.