Nearly $25,000 worth of Leica gear destroyed after being checked into airline hold
Ouch. If you've ever heard those warnings about bringing your expensive camera equipment onto the plane and then proceeded to ignore them completely, let this be your fair warning.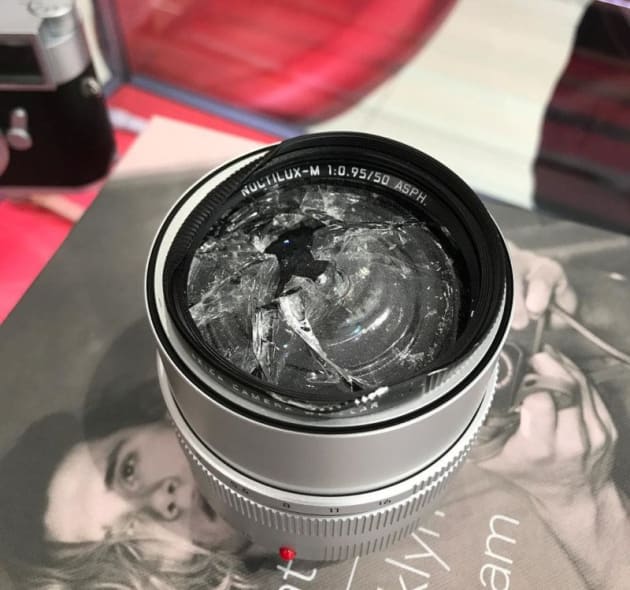 This nearly $15,000AUD Leica 50mm f/0.95 Noctilux ASPH lens was brought to the Leica Store in Manchester recently by a woman who had checked in a semi-firm camera case with this lens mounted to a Leica M10 - a dream combo.

However when she arrived at the destination, she found not only was her lens smashed, but her nearly $10,000AUD camera would no longer turn on either.
"She had only had the camera and lens for two weeks," Leica Store Manchester's Ben Stephens told PetaPixel.
The two front elements of the lens had completely shattered through the filter, and the filter ring was jammed onto the threads and also couldn't be removed. The woman has since sent both the lens and the camera to a Leica repair center in the hope something can be done.
Leica Store Manchester shared an image of the lens and is using it to warn photographers about the dangers of putting camera gear in checked baggage:
"It's crazy, we have never seen anything like it," Stephens said.