Ken Duncan launches new panoramic photography book
Iconic Aussie photographer Ken Duncan has launched a new book, Reflections – Australia Wide.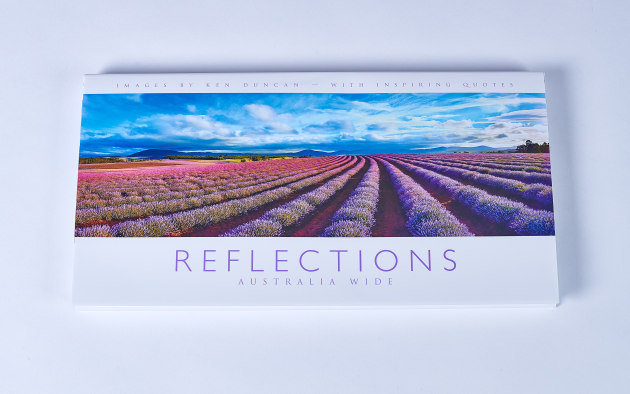 Following the success of his earlier Reflections series of books, Duncan has produced the new title which features images never seen before along with classic favourites.
A pioneer of panoramic photography, Ken Duncan introduced his first wide format panoramic book in 2004. 
Each photo in the 168-page book is matched with inspiring quotes, and the top edge spine has also been optimised to provide an uninterrupted view of each sweeping panoramic image.
The launch of Duncan's new book coincides with the launch of his new exhibition, World of Light, at his Erina Heights Gallery on November 10th. He will be in the Gallery on November 10th & 11th to sign books and other purchases.
For more information on Ken Duncan and the new book, click here, and you can enter our Facebook competition to win a signed copy of the book here. 

Get more stories like this delivered 
to your inbox each week. Sign up here.