Humanity and geometry collide in these awesome, zany photos
Shapes are important in achieving a great image. They give something visually appealing and intriguing and photographer Erika Zolli knows this better than just about anyone.
In her Geometric Variants photo series, Zolli presents colourless images in order for us to focus on abstract shapes. The correlation between our bodies and the shapes presented make the audience think about just how geometric humans and our interactions are.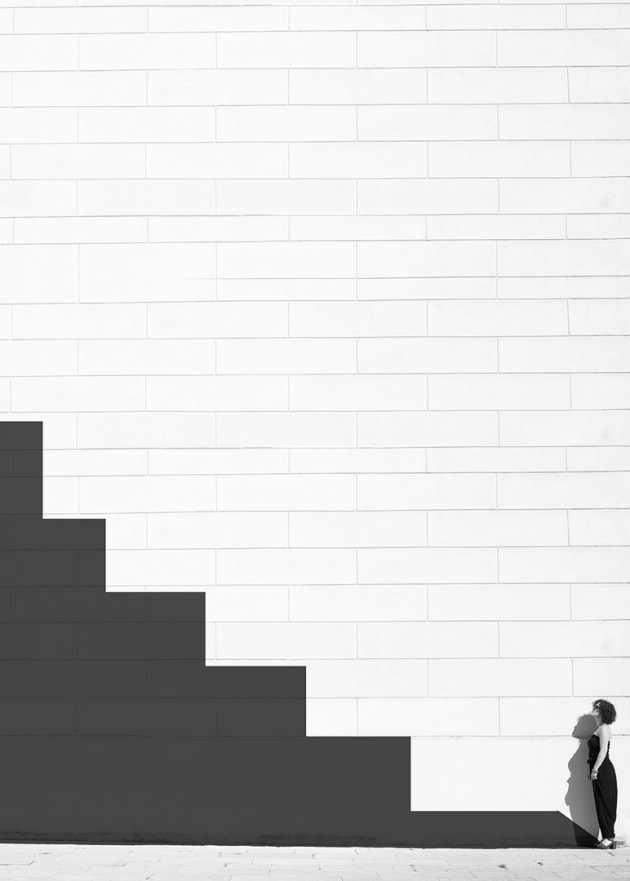 "The whole project is inspired by the theory of variants. It shows how the energy of man's thoughts ends up in a field of space around it, called the space of variants, giving rise to the material realization of the variant itself," she says.
You can see more of Erika's work below and on her website.