Fashion photographer Terry Richardson has been banned from working with vogue and other magazines
Fashion photographer Terry Richardson has been barred from working with some of the world's bestselling magazines, according to a leaked email published by the Telegraph.
An email circulated within the media group Condé Nast International on Monday announced the company would no longer work with the photographer. Condé Nast International publishes editions of leading fashion magazines such as Vogue, GQ, Vanity Fair, Wired and Glamour.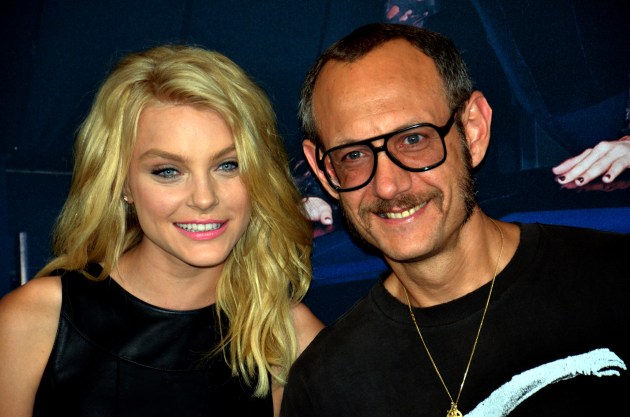 Staff were told that any work already commissioned from Mr Richardson but not yet published should be "killed or substituted with other material".
Richardson, 52, whose photographs often grace the covers of fashion magazines, has been dogged for years by allegations of sexual exploitation of his photographic subjects and models, something he has always denied. His images are often sexually provocative.
Richardson's contract arrangements had been in dispute for some time with Condé Nast International, but within 24 hours of the article appearing an email was circulated telling staff not to work with him.
The message was sent by James Woolhouse, the company's executive vice president and chief operating officer, to "country presidents".
Mr Woolhouse wrote: "I am writing to you on an important matter. Condé Nast would like to no longer work with the photographer Terry Richardson.
"Any shoots that have been commission[ed] or any shoots that have been completed but not yet published, should be killed and substituted with other material.
"Please could you confirm that this policy will be actioned in your market effective immediately. Thank you for your support in this matter."
The New York-based photographer has worked with some of the biggest names in the music industry, including Beyoncé, Lady Gaga and Miley Cyrus. He famously filmed her video for 'wrecking ball', where she appeared naked.
On Friday, a letter from Mr Richardson published on the Huffington Post addressed the "rumours" over his conduct circulating in recent days.
It said: "I collaborated with consenting adult women who were fully aware of the nature of the work, and as is typical with any project, everyone signed releases.
"I have never used an offer of work or a threat of rebuke to coerce someone into something that they did not want to do.
"I give everyone that I work with enough respect to view them as having ownership of their free will and making their decisions accordingly, and as such, it has been difficult to see myself as a target of revisionist history."