Australian Geographic Nature Photographer of the Year winners announced
A mesmerising image of a school of fish fleeing from predators has won the 2018 Australian Geographic Nature Photographer of the Year, which is produced by the South Australian Museum. 'Hide and Seek' by Malaysia-based Tracey Jennings captured the exact moment the chase began and was selected from more than 2,200 entries this year.
Ms Jennings took the winning photograph underneath Arborek Jetty in Raja Ampat, Indonesia. 
"I'd seen images on social media previously shot under this jetty which inspired me to travel to Raja Ampat. I dived the site over several days; land based and then again a week or so later on a liveaboard trip," said Ms Jennings. 
"I spent about 6 hours in total at a depth of less than 5m under the single relatively small jetty, only leaving when I finished my second air tank, way after sunset," she said. 
"This picture actually lay unloved on my hard drive for almost a year. When I did finally go through my images, this one jumped out at me. I love how the light plays through the fish, and how it really describes the essence of the feeling I experienced when below the jetty where life and death plays around you," 
Ms Jennings is the first individual woman to win the Australia Geographic Nature Photographer of the Year competition. Her prize is $10,000 plus a holiday prize. 
"It's such a great honour to be named this year's Australian Geographic Nature Photographer of the Year. It's such an important opportunity to showcase the beauty of our oceans to all people who visit this exhibition," she said. 
"I am so proud to be the first woman recognised as the winner of this competition. I first started taking photographs 5 years ago, entering my first Australian Geographic Nature Photographer of the Year exhibition in 2015 where one of my first ever underwater photographs was a finalist in the monochrome category. I always enter this fantastic competition," she said. 
The judges described Ms Jennings intriguing photograph as "Having a huge amount of energy with a rich cacophony of shapes and an explosion of tonality. Removing colour from the image allows us to focus on the subject. The vortex of fish draws us in and makes us want to be there, to take up underwater photography so we can experience the situation. A great shot with significant wow factor." 
Chrissie Goldrick, Editor-in-Chief, Australian Geographic said the breadth of subject matter on show in this years' Australian Geographic Nature Photographer of the Year shows what a unique and diverse part of the world we live in. 
"These winning photographers help us all to appreciate that more fully through their talent and dedication," Ms Goldrick said. 
The winners and runners-up of the ten categories have also been announced. 
Animal Portrait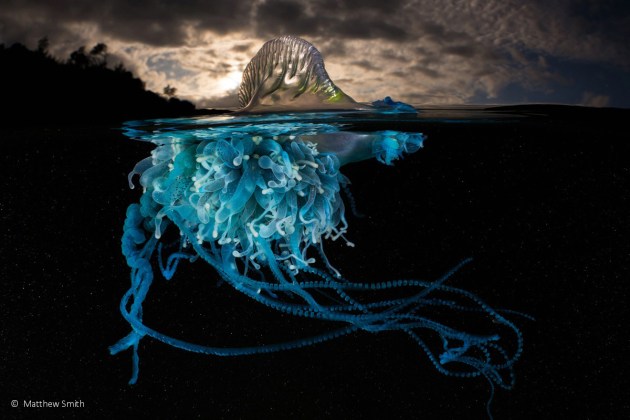 Animal Behaviour 
Animal Habitat 
Botanical 
Landscape 
Monochrome 
Junior (photographers under 18 years of age) 
Our Impact (depicting human impact on nature) 
Threatened Species (threatened, rare, vulnerable or endangered species) 
Portfolio Prize (best portfolio of size or more images)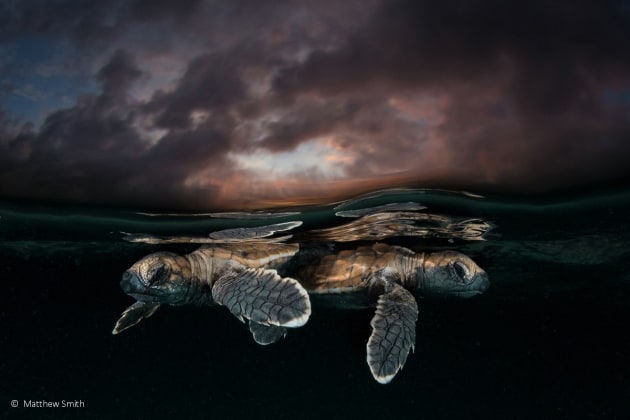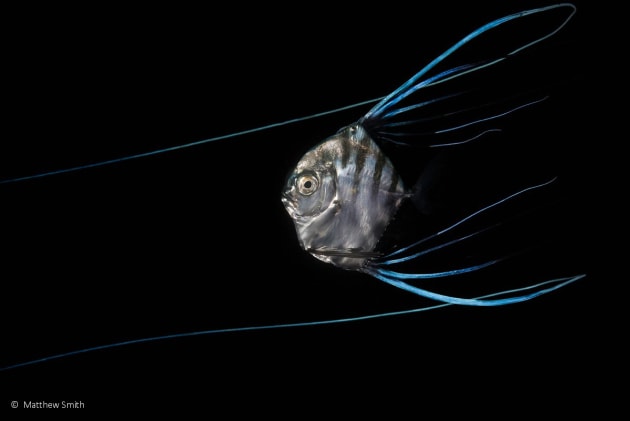 Winner: Matty Smith (NSW) 
The South Australian Museum is hosting a public exhibition featuring all of the finalists from 24 August to 11 November 2018, and for the third year running the Australian Museum will hold the same exhibition from 24 August to 28 January 2019.