28yo Instagrammer with smartphone shoots TIME magazine covers
If there was ever any doubt that smartphones are encroaching on jobs once considerd the sole domain of 'real' cameras, TIME magazine's new issue, which celebrates the achievements of America's most influential women, features portraits and covers captured on devices that can also also be used to make a call, send a text, update a Facebook status, check the weather and order a pizza.
For its FIRSTS project, 28-year-old Brazilian photographer Luisa Dörr was commissioned to produce 46 portraits and 12 covers of some of the world's most recognisable women including Hillary Clinton, Oprah Winfrey, Serena Williams, Ellen Degeneres, Aretha Franklin, Madeleine Albright, Melinda Gates and Selena Gomez – all of them captured on iPhone in natural light.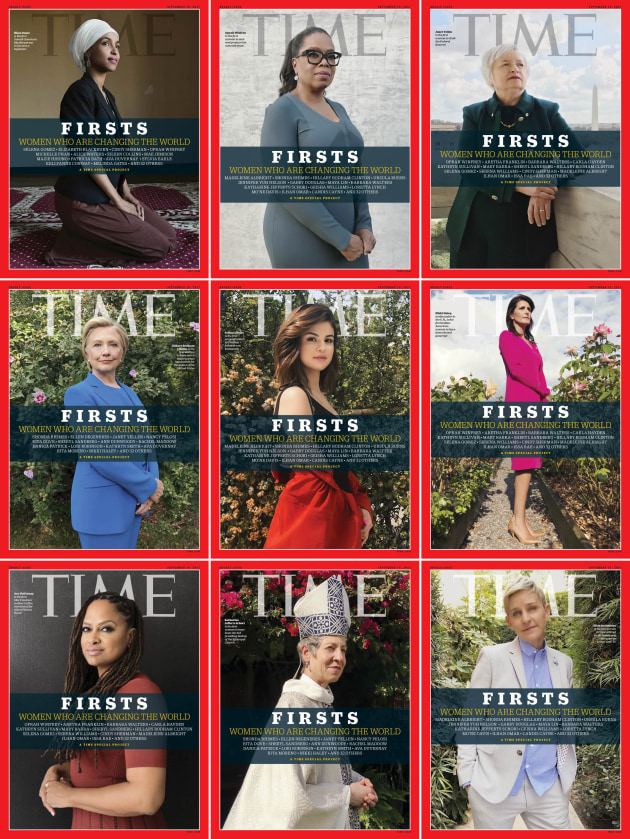 TIME's Director of Photography Kira Pollack discovered Dörr's work on Instagram and realised she'd be ideal for the FIRSTS project.
"Last summer, I came across the work of a young Brazilian photographer named Luisa Dörr while I was browsing Instgram," writes Pollack. "I had never heard of her, but with all great photographs, it's the image that captivates me, not the name of the photographer. The first picture that caught my eye was of a young girl, in a hot pink tank top, staring at the camera. It was striking—a sincere and poetic portrait."


Dörr began the project shooting with an iPhone 5 but later upgraded to an iPhone 6, a 6S Plus and finally an iPhone 7.
In an interview with TIME, Dörr explains the portraits were all shot in natural light, mostly outdoors.
"For FIRSTS, the pictures are made with natural light, using only a reflector when necessary. I like the simplicity of how these pictures are made. But the best part is that as a photographer, you feel extremely light and free. It is almost as if I can make pictures with my hand. There's no noise, gadgets, tools or plugs – just the subject and myself.
Dörr shot the series in square format, often using the phone's HDR mode as a way to capture detail in both the foreground and brighter background.
"In Janet Yellen's portrait, for instance, with HDR I can have detail in her face and in the sky," she says.
And her secret to a successful Instagram feed?
"You have to have a consistent point of view or purpose. In my case, I was always photographing girls. In 2014 I became one of the platform's suggested users for a week or so and I was able to grow my audience. Instagram's algorithms can suggest users who match your taste. I post one or two pics per week. The key to Instagram is repetition, sadly. If you do cats, then cats all the way. If you do fitness, just do fitness. If you do food, just do food. Usually I don't comment back, but I like the comments, and I like to keep some distance with followers. I want to share my pictures, but that doesn't mean I need to share a personal dialogue. My dialogue is with the images, not with words."
You can see more of TIME magazine's FIRST project here.