24 astounding images from the worldwide Siena Photo Awards
Selected from thousands of entries, a nature photo that incredibly captured lightning strikes and a flock of cranes in motion on the Ogallala Aquifer near Wood River, Nebraska, U.S.A., has been selected as the overall winner of the 2017 Siena International Photo Awards (SIPA) contest. The photo, titled, "Sandhill Cranes", was shot by renowned National Geographic photographer Randy Olson.
The American photographer beat entrants from over 161 countries to scoop the title of SIPAContest Photographer of the Year 2017. Olson took the photo in August 2016.
"There was a ton of lightning right behind the birds. I put the camera on a tripod and just started pumping the shutter, making sequential 30-second exposures. This shot happened to capture the lightning and all the birds in motion," Olson said in a recent National Geographic interview.
Ami Vitale, an American who works as a contract photographer with National Geographic, won the Storytelling category and the prestigious title of "Best Author 2017". Her winning series documents experimental and largely successful efforts by Chinese bear keepers at the Hetaoping Wolong Panda Center to train cubs born in captivity to survive in the wilderness.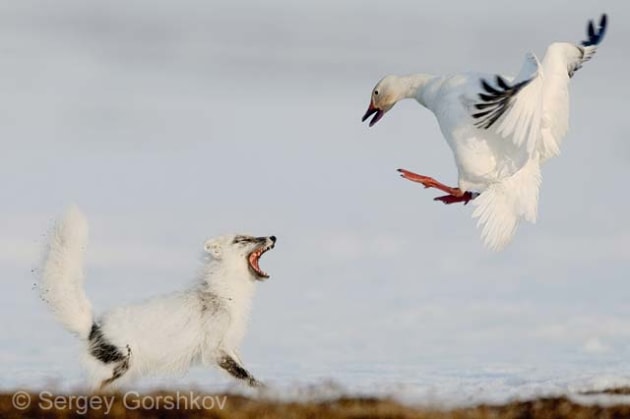 Sergey Gorshkov's striking image of fox having to face a gander, in Wrangel Island, earned the Russian photographer the first prize in Wildlife.
Alessandra Meniconzi, Switzerland, placed first in the Travel category for a young girl collecting firewood in Siberia; Roie Galitz, Israel, placed first in the Special category 2017 for "Fragil Ice," a photo of polar bear leaping on the floating sea ice in Svalbard; and local Australian photographer James Smart placed first in the Nature category for a photo of a storm in Black Hawk, South Dakota (USA).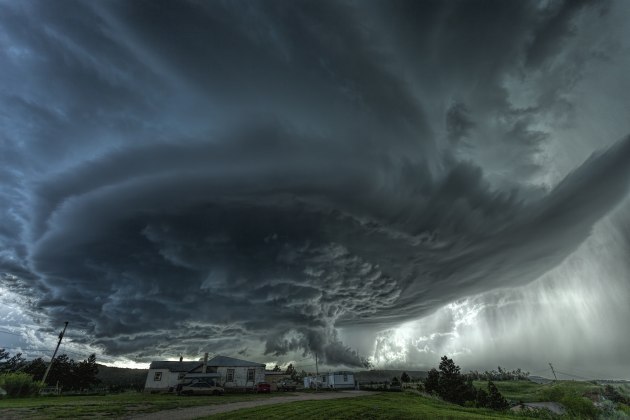 The winning images will be displayed publically in Siena throughout November.
You can see a selection of 20 of our favourite finalists below.