Alpha range grows with release of a6500
Sony continues to release new cameras at a rapid rate, with the latest being the flagship APS-C E-mount mirrorless a6500.
The latest camera in the popular Alpha range is designed to sit just above the a6300 in the company's lineup.
The a6500 refines many of the enhancements featured on the recently released a6300, but adds other exciting features including 5-axis SteadyShot in-body image stabilisation rated to 5 stops and a touchscreen LCD for improved operation.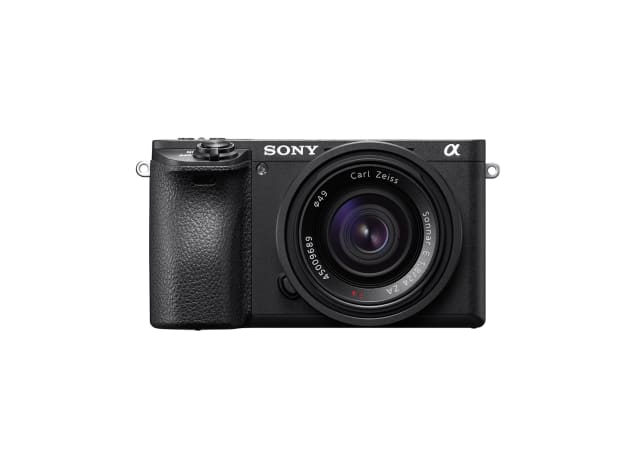 The camera also incorporates the BIONZ X processor and a front-end LSI for improved image quality and speed.
The a6500 boasts an 11 fps continuous shooting rate and an AF speed of 0.05 seconds, thanks to the Fast Hybrid AF system with 84 per cent phase-detection coverage, and an upgraded buffer that is able to record up to 307 JPEG images at once.
Operation is improved in speed due to the rear touchscreen, which adds Touch Focus for tapping to focus for stills and movies, as well as a touchpad function that lets users move the focus point while looking through the EVF.
The a6500 can also record 4K video similar to the a6300, with previous overheating issues reportedly addressed. The 4K shooting benefits from the in-body stabilisation and oversampling of the entire 6K image for more detail. The a6500 also shares the Slow & Quick Motion of the recently released a99 II which allows a choice of frame rates between 1–120 fps in Full HD.
Photo Capture is featured and allows users to pull 8.3MP stills from video footage. Other features include S-Log3/2, zebras, Gamma Display Assist, clean HDMI out.
The a6500 has received some body upgrades over the a6300 including a beefed up shutter unit reportedly good for more than 200,000 cycles. The grip and shutter release have been modified for added comfort and working with larger lenses.
Other added features include highlight-priority metering, location information over a Bluetooth connection to smartphones, adjustment of the standard exposure value for each metering mode, enhanced spot metering, a redesigned menu (similar to the a99 II), and enhanced remote camera control.  
Release date of the a6500 is yet to be announced.