Review: Panasonic G9
If you're a serious photographer in the market for a new camera, one decision you need to make pretty quickly is whether you're going to go with a DSLR or mirrorless system.
Not so long ago, it was a pretty easy choice. Superior image quality and faster autofocus once tipped the scales in favour of DSLRs, but on those two fronts, and a few more to boot, mirrorless cameras have made some remarkable gains.

In recent years cameras like the Sony A7 and A9 series, Fujifilm's X-Pro2 and X-T2, and Olympus' E-M1 Mk II, have overcome some of the system's original weaknesses, and in doing so have drawn a growing number of professional and high-end amateur photographers into the mirrorless space.
And now Panasonic has joined the fray with the Lumix DC G9 – a camera that clearly marks Panasonic's ambitions to establish itself as a serious player in the professional stills market.

Having used the G9 with the new 200mm f2.8 Leica lens and the 12-60mm zoom on a two-week holiday to Japan, I believe it's right up there with the best mirrorless cameras ever made.

Sitting at the top of the Lumix lineup, along with the popular, but more video-oriented Lumix GH5, the G9 offers a suite of specs clearly designed to sway buyers whose primary focus is stills photography.

Headline features include a continuous speed of 20 frames per second with electronic shutter (up to a limit of around 50 frames), or nine frames a second with mechanical shutter for a nearly unlimited 600 frames.

There's also an option to shoot at 60 frames per second but at the expense of continuous focus. Further, a 6K photo feature lets you extract 18-megapixel stills from 6K videos firing off images at 30 frames per second.

While the camera isn't billed as a sports camera, the continuous shooting speed and 6K options should be more than enough for most users.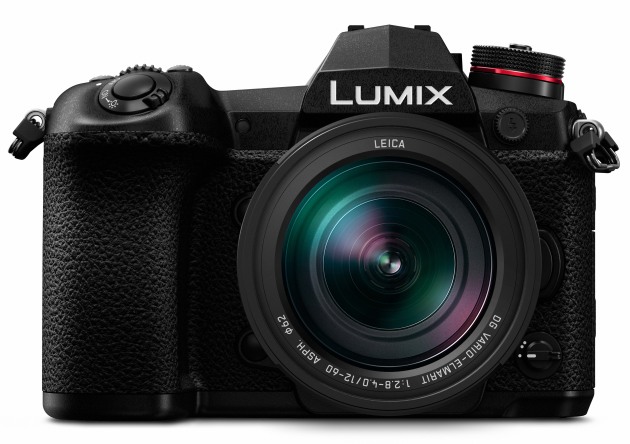 From the Olympus playbook the 20-megapixel sensor can be pushed to 80 megapixels in high-resolution mode, automatically stacking eight sensor-shifted exposures to take image detail to new heights in JPEG and RAW modes. This feature is best suited to subjects with little or no movement as the component exposures are captured sequentially and stitched together. Used as intended though, for landscape, architecture, still life, etc, the feature works well and gives you the option to produce prints bigger than 87cm wide or crop tightly with resolution to spare.

In-body stabilisation is remarkable, with Panasonic claiming up to 6.5 stops of stabilisation with compatible Panasonic OIS lenses. While 6.5 stops is at the limit of what the camera can do, the success rate around five stops is excellent. With that kind of stabilisation it does reduce the number of times you'll need to pack a tripod.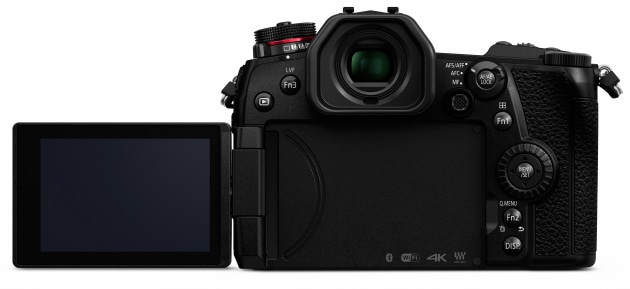 The camera is light and compact and, with a generous hand grip, fits snugly in the hand. On the back there's a good tilt-and-swivel 3-inch touchscreen monitor, though slightly (0.2-in) smaller than the screen on the GH5.

One of the first things you notice when you start using the camera is just how large and clear the electronic viewfinder is. The 3.6-million-dot resolution of the OLED screen helps, but it's the large magnification – 0.83x – that jumps out. There's not another viewfinder like it that I can think of. The Fujifilm X-T2 has 0.77x, the Sony A9 has 0.78x, the Canon 1D X II has 0.76x and the Nikon D850 has 0.75x.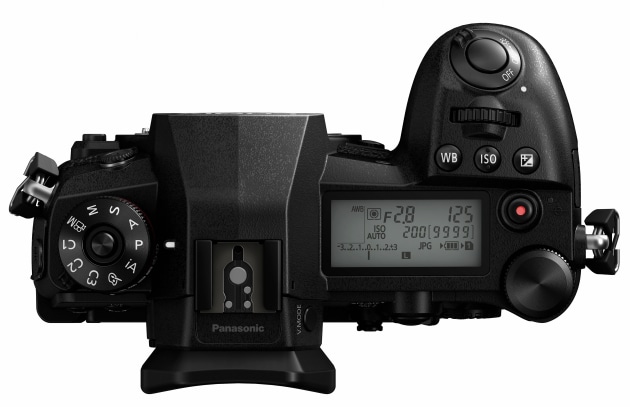 The difference is significant and makes framing easier and more intuitive. And because it's a mirrorless camera there's no blackout between shots so you don't lose sight of your subject at high frame rates. Ideal for shooting deceptively quick sumo wrestlers at Tokyo's Ryogoku Kokugikan stadium.

The camera offers a range of AF modes including 1-Area, Tracking, Custom Multi, Eye Detection and 225-Area. The AF is fast for a contrast-detect system, and customisable to the subject you're shooting. While you'd expect a phase-detect system to deliver faster subject acquisition and accuracy, I wasn't conscious of any lag while using the G9.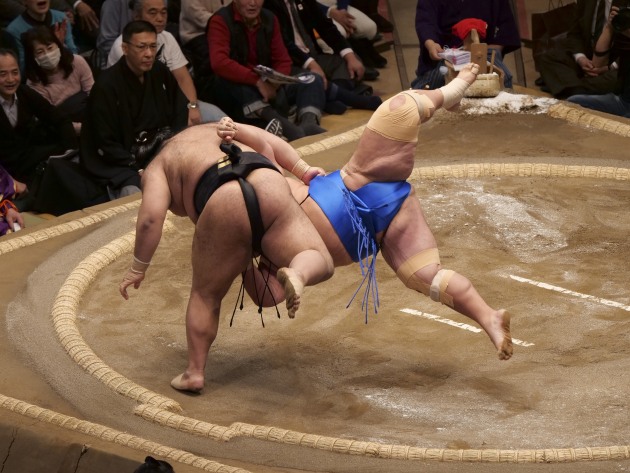 I mainly used the '1Area' and '225 Area' AF modes with the sumo, and while both modes occasionally dropped focus, the success rate was good given the difficult lighting conditions. Away from the dim stadium, I had no problems keeping the comparably sedate snow monkeys in focus a few days later.

Given the small size of the Micro Four Thirds sensor (half the dimensions of a full-frame sensor) image quality from the G9 is excellent. At ISO 3200 the camera produces very usable images with good image detail in the shadows. It may not perform quite as well as some of the newer full-frame-sensor cameras at high ISOs, but you're unlikely to notice a difference below ISO 800 and only at higher ISOs when you start pixel peeping.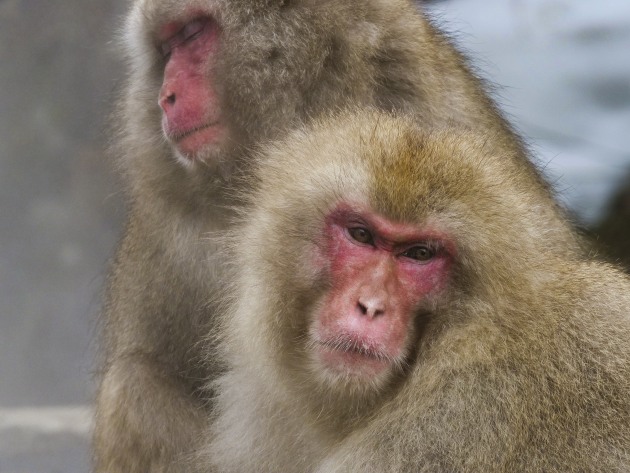 Overall, the Lumix G9 will appeal to pro and advanced amateurs looking for a fast, lightweight mirrorless camera with good image quality and class-leading image stabilisation.

Combine this with the impressive AF and big EVF, and the G9 is easily the best Micro Four Thirds camera we've used. ❂

Handling ★ ★ ★ ★ 
The camera is both easy and intuitive to use. The menu system is well laid out and the large, high-resolution viewfinder makes it easier than most to see and frame the shot. Even with the big 200mm Leica lens, the G9 feels solid and well balanced in the hand.
Features ★ ★ ★ ★ ★
Stand-out features include the five-axis stabilisation system, super-quick continuous shooting speeds (up to 20fps with electronic shutter and continuous autofocus), the best EVF we've ever seen, and 4K video at 60p.
Exposure ★ ★ ★ ★ 
Auto exposure and white balance are excellent. Colours from unedited JPEG images straight out of the camera are a little muted.
Image Quality ★ ★ ★ ★ 
Images are excellent, particularly at lower ISO settings, and very usable at 3200. Even better, Panasonic's lineup of high-quality Micro Four Thirds lenses offers plenty of choices for pro and amateur photographers. The new Leica DG Elmarit 200mm f/2.8 lens is a cracker, albeit pricey.
Value for Money ★ ★ ★ ★ ★
For photographers who like the idea of the Sony A9, but can't quite stomach the $6000-plus price tag, the Panasonic G9 offers a Micro Four Thirds version at less than half the price.
Final word
Mirrorless or DSLR? The Panasonic G9 joins a growing list of high-spec'ed, full-featured cameras tipping the scales in mirrorless' favour.