Moto Z + Hasselblad True Zoom review
Take a look at almost any new smartphone released in the last year and you'll notice that it's probably much like any that came before - incremental changes to the camera, a better resolution screen, or if you're lucky, slightly improved battery life.
Motorola's approach with their Moto Z range is a little different. Rather than join the smartphone arms race and try and improve every aspect of the phone on their Moto Z series, they have instead opted to keep the core functions relatively competitive, and outsource many of the others. This means you can, for example, buy a JBL soundboost speaker to give you better sound, or an extended power pack mod by Incipio for more battery life. You can snap these mods on and off easily and more importantly choose what you take with you.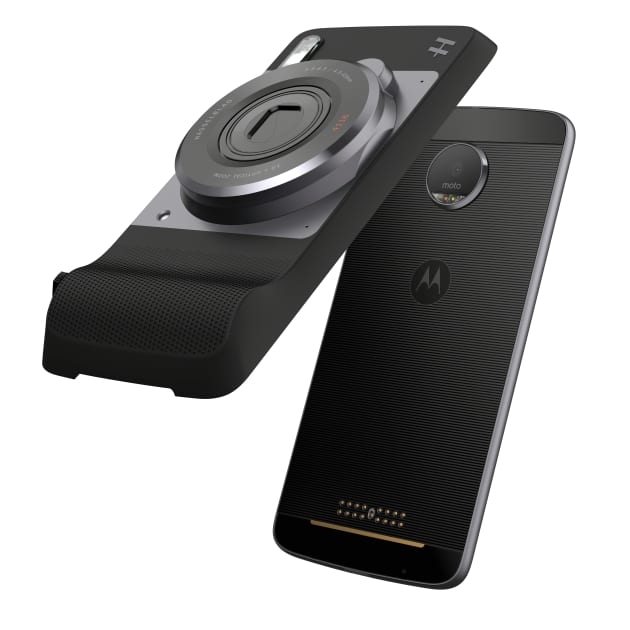 The Hasselblad True Zoom ($399) is one such mod. It's an interesting premise – the esteemed Swedish camera manufacturer known for their high-end studio cameras bringing their image-making expertise to a smartphone. We've seen it with Leica and the Huawei P9, but this is a different approach entirely.

On paper it looks good too, with a handy 10x zoom which translates to a 25-250mm-equivalent range, a Xenon flash and the ability to shoot raw+JPEG as well. I really liked that it's elegantly designed, with a textured, shaped grip on the right hand side that is easy to hold. Importantly for it's $399 retail price it feels like a premium product, with that lovely iconic Hasselblad orange shutter button. Having a 10x zoom for smartphone photos is brilliant, vastly increasing the versatility of your phone, and the zoom is fast and smooth to transition through it's focal length.
Unfortunately all that zoom comes at a price – the size. Once you clip the mod on your phone it becomes big – too big to keep in your pocket comfortably and quite weighty as well. Like with most zoom lenses, the achilles heel of this one is the aperture. On the True Zoom it moves from f/3.5-f/6.5, which means your photos are going to look darker than you may expect, which does limit the camera's ability in low light. Unfortunately the camera is a little slow to focus too, hunting in all but the most well-lit situations, and I did also find it a little too easy to accidentally hit the home, menu and back buttons while using the physical shutter button.
There's some strange omissions too – you can't shoot HDR images with the attachment like you can with the Moto Z's inbuilt camera, and the video is limited to 1080p, unlike the 4K you get with the phone.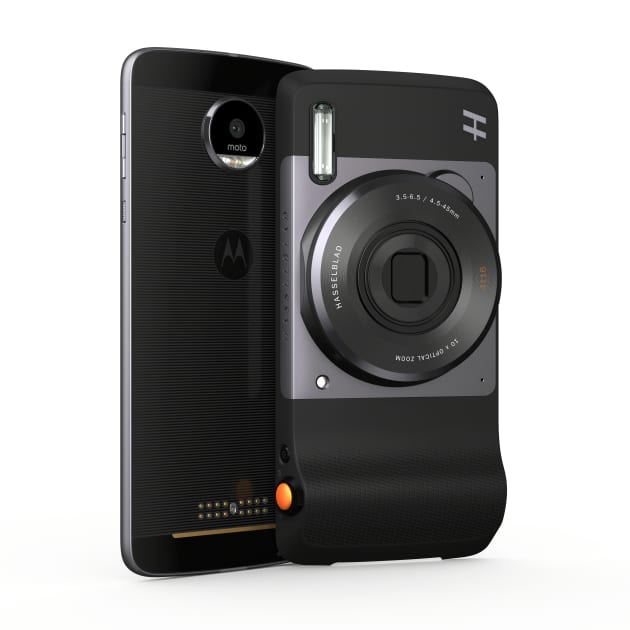 Most photographers typically use their phones for candid image making, and having to pull out the attachment, wait for the phone to recognise it, then take the shot is just too labourious to be worthwhile for most users. It might make sense to go to all that trouble if the 'blad gave you noticeably better image quality, but unless your subject is miles away you probably won't notice, and we did find the images were a little soft at the extreme end of the zoom. Because the onboard camera on the Moto Z isn't all that bad, I found myself relying on it instead of the attachment, for snapshots.
That said, if you're a diehard Motorola or Hasselblad fan then you may find the blad' a worthwhile addition, with straight out of camera images displaying a decent-enough dynamic range and the 10x optical zoom nice to have. We have to give kudos to Motorola for trying something different with Moto Mods and their Hasselblad attachment, but overall, the True Zoom is expensive for a feature-set that might be better served by buying a separate compact – and one that may be smaller too.
6/10