Is the Umbrella helmet the new must-have accessory for photographers?
'Nubrella', a new hands-free umbrella, has made the audacious claim that it's the "nu kid in town", intending to render conventional umbrellas obsolete.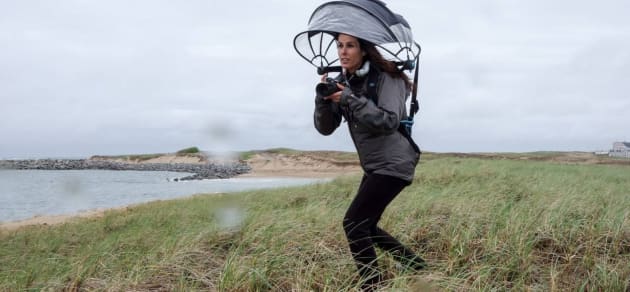 Worn like a backpack, the accessory claims a hands-free and wind-resistant experience when shooting during less than optimal weather conditions. 
The canopy extends over your head and is surprisingly sturdy, and resistant to up to 40mph winds, despite weighing in at only 3 pounds (1.3kg). 
Nevertheless, some might interpret the products design as a bit goofy, considering it sort of looks like you're navigating not through windy conditions, but through intergalactic ones. Then again, we here at AP haven't tried one but would love to. 
You can read more about the Nubrella here.